WANT TO CONTRIBUTE?
We always welcome contribution from anyone. Let's help the Ummah together!
WANT TO CONTRIBUTE?
We always welcome contribution from anyone. Let's help the Ummah together!

Bank : Maybank
Account name : TABUNG KEBAJIKAN DAN PENDIDIKAN YAYASAN AL-KHAIRIAH
Account no. : 553104212136
Humanitarian Aid Mission – Flood Relief in Mentakab, Pahang
Yayasan Al Khairiah, together with numerous other contributors, took part in the Humanitarian Aid Mission – Flood Relief in Mentakab, Pahang.
Food Kit Distribution
As much as 1,149 food kit have been distributed to 1,149 families with a gross allocation of RM 206,000 around Pasir Puteh, Bachok, Kubang Kerian and some other districts in Kelantan.
Charity Contribution
Praise be to Allah SWT that bestows to Al-Khairiah Foundation His blessings to help asnaf including faqir and the poor.
Through Charity and Education Fund (TAKEP) last year, Al-Khairiah Foundation had successfully gave aid to some asnaf in state of Kelantan to help this group that were affected with many problems especially during this Covid-19 pandemic.
Each year many among the asnaf in this state ask for help from us for various categories such as school aid for children, living expenses, monetory, medical and business. Although not that much, the asnaf truly appreciate our help.
Our party always welcoming contribution from government bodies, corporate, public figure, NGO and individuals who want to help the asnaf whether in monetary or groceries, clothes through us so that we can distribute it to asnaf in this state.
Each contribution from you although small but the reward that you will receive is big for the hereafter. Insha Allah.
"Aid Kit for Flood Victim" Distribution Second Series
Through Charity Program, Department of Project and Development, Al-Khairiah Foundation (YAK) has finished distributing aid kit for flood victim family affected with the flood that started from at the end of December.
For your information, flood aid kit distribution this time around were given to 50 families affected around Kuala Besar including Pantai Kundur and Kedai Buloh also Pasir Mas district including Kampung Tok Der, Lubok Jong.
Flood Disaster Relief Aid Project (Seasonal Project)
Assalamualaikum wbt and peaceful afternoon greetings ..
The Al-Khairiah Foundation (YAK) in collaboration with the Kelantan Expedition Club (KEK) yesterday teamed up to provide 50 flood disaster relief donation kits in the form of grocery items to flood victims around Pasir Mas and Tumpat districts in several affected villages.
Among the villages affected in Pasir Mas District are Kg Gelam Mas, Kg Kubang Pak Itam and Kg Bakong located in Meranti District. With the cooperation of Penghulu Kg Gelam Mas, Encik Azizi bin Ya, we and KEK were able to distribute some assistance to some flood victims even though the water level has subsided since yesterday.
Read more >>
Wellness programme: Donation of medical supplies for the use of the HUSM Rehabilitation Unit
Assalamualaikum & salam sejahtera
Alhamdulillah,
Yayasan Al-Khairiah (YAK) has completed distribution of Invacare Patient Life (battery-powered) to the HUSM Recovery Medical Unit worth RM 4,450.00, on the grounds of consideration and duty to reduce the pressure for HUSM doctors and staff.
Invacare Patient Life is a support used by health professionals to move people who are unable to move on their own.
We hope that in carrying out the faith and obligations, all the good works of the HUSM doctors and health workers will be simplified and granted blessings.
[DEC 2020] Medical Help for Nik Alisa
Living with her mother and youngest sister in Kg Kelapa Wangi, Kota Bharu, in December 2019, Nik Alisa who is also an orphan of Yayasan Al Khairiah had an accident that caused Alisa to lose her right leg.
Read more >>
[NOV 2020] Mosque Construction Project in Machang
Overall completion of Fatimah Mosque Construction at Taman Desa Mas Mukim Bukit Tiu, Machang District, Kelantan.
For everyone's information, Alhamdulillah the construction of the Mosque in Taman Desa Mas Mukim Bukit Tiu, Machang Kelantan is now ready for everyone living around Qaryah Taman Desa Mas to establish Fardhu prayers and classes.
Read more >>
[OCT 2020] Doa Card Kits
Alhamdulillah, YAK was able to donate 70 Doa Card Kits in collaboration with AQL Center to be distributed to patients in two hospitals, namely HUKM and Annur Hospital, Bangi.
Among the objectives of this contribution is one of the dakwah efforts to make patients return to expect healing from Allah as well as give hope to patients that every disease has hope to be cured. It is hoped that all the efforts made can benefit patients, nurses and doctors at the hospital.
[OCT 2020] Grocery Kit Distribution
Alhamdulillah, through the Welfare Program, Dakwah and Taalim Department, Yayasan Al-Khairiah (YAK) has completed the distribution of Grocery Kit to selected convert families.
Read more >>
[OCT 2020] Durian Plantation Work Progress (August – October 2020)
August 2020 –Water Supply
Progress of the Durian Farm Project in September & October 2020 so far involves the process of obtaining water supply for watering trees using a tube well system.
Read more >>
[OCT 2020] Receiving 5,000 Blocks of Bricks
Institut Dakwah Islamiah Perkim (IDIP) located in Taman PUTRA, Pengkalan Chepa,Kelantan has received 5000 pieces of brick that will be used to build a female dormitory fence. The construction of this fence is to replace the existing dormitory fence which is made of zinc and many have been damaged.
Read more >>
[OCT 2020] Handover Five Houses for Orphan & Asnaf
Alhamdulillah for the completion of five houses for the needy and orphan. Construction of the five houses took one year to finish completely. The schedule for the construction should have been delayed from the real schedule. There will be another new schedule due to Corona Virus (Covid-19) pandemic over the world.
Read more >>
[Sept 2020] Mathematics Workshop for SPM candidates
Alhamdulillah, the organization of the Mathematics Workshop organized by Yayasan Al-Khairiah (YAK) has been completed successfully as an initial preparation for YAK orphans in facing the Sijil Pelajaran Malaysia. Read more >>
[JUNE 2020] Homes for orphan
We have given the key for the 4th orphan home on 27th June 2020. Read more >>
[MAY 2020] 1,000 Food Kit Distribution in Ramadhan
Until 5th May 2020 we have successfully distributed food to needed families around Kubang Kerian area and a number of other areas in Kelantan
[FEB 2020] Excellence Appreciation and Contribution Handover Event
Excellence Appreciation and Contribution Handover Event to orphans was held on 29th February 2020 at Tunjung Banquets, Kota Bharu, Kelantan. Click here for more info.
[NEWS]
Thankfully, we have completed a special course for the improvement of our charity work. With the availability of platform facilities, quality and quantity for the development of the community can be achieved in many aspects.
Additionally, our Foundation aims to make better Muslims and establish the concept of human capital as an economic catalyst for local economy.
As such, let's provide the support and pray for all these helpful initiatives to be successful.
[NEWS] Homes for Orphan
We have given keys to 3 out of 5 houses for orphan that we have built for them.
[NOV 2019] 
The construction of a mosque at the Taman Desa Mas, Machang, Kelantan has begun on 4th November 2019 on an area of 3,223 square feet.
[ATTENTION] Form for Mosque, Toilet & Well Building can be downloaded from our Download page.
[ATTENTION] Al-Khairiah Foundation opens application for monthly aid for orphans. Interested party can get the form at Download page of our website or come to our office.
Helping Ummah Through Charity Work
Al-Khairiah Foundation was founded in 1987 for the main purpose to help less fortunate brothers and sisters in Islam. 
Visit & 'Like' Al-Khairiah Foundation FB Page
Don't forget to 'Like' and 'Share' our FB page to get latest updates from us.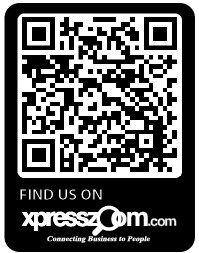 For questions or inquiries, don't hesitate to contact us.
LOT 393, PANGSAPURI KENALI, JALAN RAJA PEREMPUAN ZAINAB 2, 16150 KUBANG KERIAN, KOTA BHARU, KELANTAN.