WANT TO CONTRIBUTE?
We always welcome contribution from anyone. Let's help the Ummah together!
WANT TO CONTRIBUTE?
We always welcome contribution from anyone. Let's help the Ummah together!

Bank : Maybank
Account name : YAYASAN AL-KHAIRIAH
Account no. : 553104212136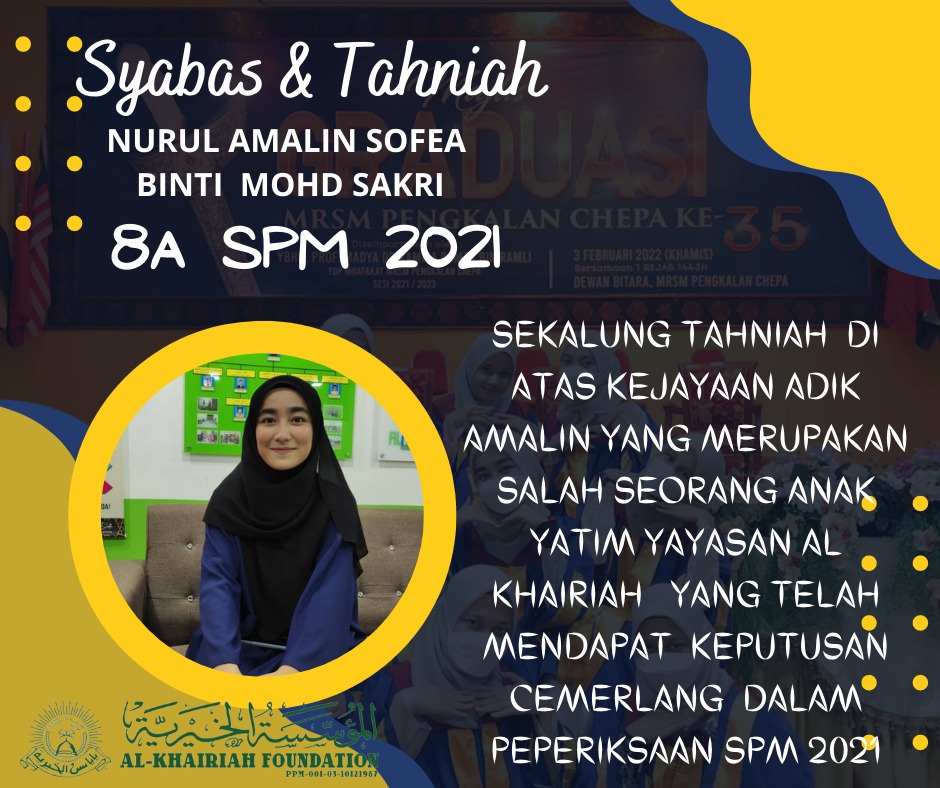 NURUL AMALIN SOFEA BINTI MOHD SAKRI is one of the foundation's orphans who has achieved excellent excellent results (8A) in the SPM 2021.Amalin has been a YAK orphan since she was 7 years old.
Amalin got an offer to continue his studies at Kelantan Matriculation College majoring in Science. YAK has delivered a donation of RM 1000 to Amalin's sister for the admission process to Matriculation College.
YAK hopes that Amalin will be a role model to other orphans.
CONGRATULATIONS!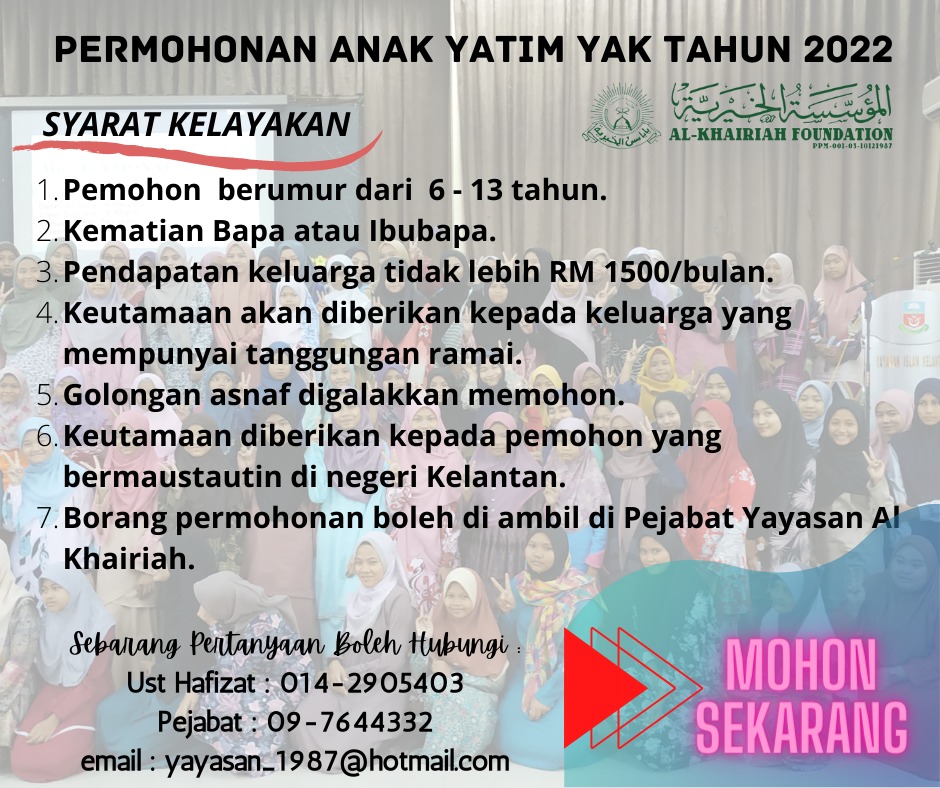 ORPHAN APPLICATION FOR 2022
YAK intends to help more orphans belonging to the asnaf. We hereby open a new application for eligible.
We are also looking for as many contributors as possible to provide monthly assistance to orphans applying. To friends who wish to contribute in helping orphans can contact the office for more information.
The contribution of all parties is greatly expected to realize the dreams and aspirations of orphans especially in education.
Applications are open throughout the year .Application forms are available at the Al Khairiah Foundation office. Please include a passport-sized photograph, copy of birth certificate/mykids , father's death certificate or parent's death certificate & guardian's ID card.
THANK YOU Hidayah Center Foundation May a courtesy visit from the HCF HQ delegation will be able to establish close cooperation with us, so that the mission and vision can be implemented immediately.This da'wah work is fundamental duty for every Muslim, so our...
read more
Helping Ummah Through Charity Work
Al-Khairiah Foundation was founded in 1987 for the main purpose to help less fortunate brothers and sisters in Islam. 
Visit & 'Like' Al-Khairiah Foundation FB Page
Don't forget to 'Like' and 'Share' our FB page to get latest updates from us.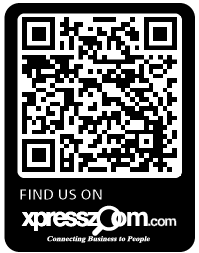 For questions or inquiries, don't hesitate to contact us.
LOT 393, PANGSAPURI KENALI, JALAN RAJA PEREMPUAN ZAINAB 2, 16150 KUBANG KERIAN, KOTA BHARU, KELANTAN.